UX design agencies have kept us guided on user experience and optimized its capabilities in keeping our mobile apps and websites in their best use. As what user experience design agencies impose in their minds when converting needs to products of convenience, end users might also take note of some experiences which could make sense in the future, and possibly enable them to discover better living just on their own.
Experience has become businesses' assets in order to produce something new in the market as consumers' needs arise and multiply from day to day. Needs are not just some things that people notice over time, but also something that proves that experience has progressed over the years. From the time one wakes up, the comfort of the bed, the softness of the pillows, and the warmth of blankets have undeniably been an unspoken need to every consumer. At the end of the day, it's the quality of experience and wonderful memory they get which makes them follow a certain brand or product, in which that brand would also experiment and explore on some ways to unfold something new in line with convenience and probably beyond consumer's expectations.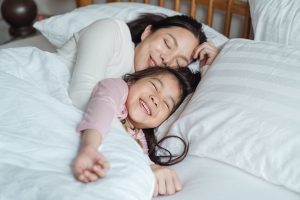 That just defines how UX, or user experience, augments and boosts the power of people — the consumers, slash, users. What pleases users, pleases the brand. The truth behind UX and why it has never been a failing factor to consider in keeping businesses alive, is that as digital transformation dominates in this day and age, the demand to keep upgrading people's lives has never died. Some unexpected forces have also brought the battle in the most unexpected time in order to survive in the society and economy, that's why the drive to make things better kept going, and deemed never ending.
User Experience has swiveled to the forefront of many business conversations. How exactly can one make their customer's UX even better? According to LinkedIn in 2019, this human-centered design mentality was deemed to be one of the 10 most in-demand skills in Asia Pacific. As technology keeps on improving and innovating new solutions to our problems, there also needs to be a way in which this product is translated to the general consumer. Without proper user experience research,  there are much higher chances for a useful product to be unsuccessful and not sought out for. The need to enhance one's UX is so important that employers are demanding new employees looking to be involved in design careers to be well-versed in UX to help product development thrive.
As mentioned in lollypop.design, 2020 is the year where equity in inputs will be required from both the UI UX agencies composed of algorithm engineers, data scientists, illustrators and content creators, and their clients — the businesses. The total strategy from both agency and clients equally answers the objectives, since user experience is produced through contact and immersion, and not with isolation.
Day-to-day activities have been also integrated by UX design companies in keeping digital transformation alive through user experience, and consequently producing relevant products which serve both the needs and wants of the users. Specifically speaking in web design and other user experience design services, functions cater to needs and amplify productivity, and features cater to wants and optimization that contributes to the total experience. It may come unnoticed, but UI UX design companies, especially in Singapore, unwrapped new user requirements that also turned into consumer needs. This is the reason behind why these agencies have grown to house digital marketing teams already. With the idea of converting needs to wants, and the other way around, supplying accuracy in research to raise the standards of those products have turned into a protocol — a must. In entertainment and other activities, user experience has also increased. In fact, it has been present not just this year, but since the new millennium. Badly put, the visual reality and augmented reality. Furthermore, visual design also touches, even magnifies the cognitive abilities of users, making these a stepping stone for brands to reach out to their more and more targets and non target consumers.
As one would recognize, yes, UX is present anytime and anywhere, and therefore influential. As long as there are fans of digital transformation, served and convinced by digitization, and users of different ages and races utilizing different products empowered by technology, the priority to serve consumers through brands will not fade away. The ability of key people to embrace digital transformation, is starting to erase the limits of the impossible. Websites and mobile apps are just starting propositions and key products that play an important role in today's digital transformation, which also open doors to amazing user experience, and there's no doubt that for the next years, more developments will help soar the economy and further heighten users' trust to digital.