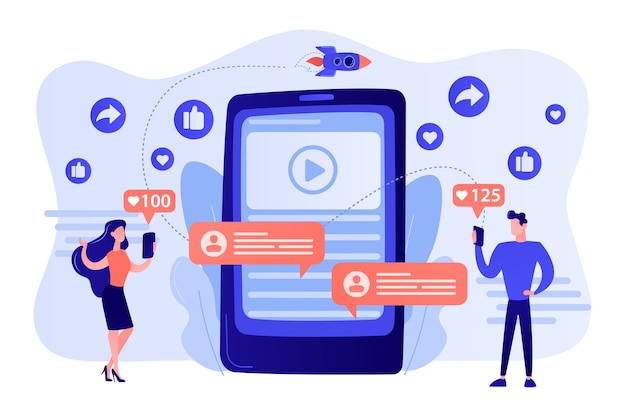 Hitting it big in the digital world means making good use of what can be done "now." From grand online concerts to livestream selling on e-commerce platforms, new technologies are ushering a new phase of user experience for both businesses and their customers.
Millennials and younger generations and their fix for maximizing the present are also driving changes to mainstream UX design. They like adaptive and well-structured pages across all devices, video-centric media, and fast loading times. They also dislike clutter and sluggish experiences, changing the way websites and web apps now appear. Preference for agility drove streaming content (or livestreaming) to speed up becoming the way to go especially for consumer-driven businesses.
New trends and other factors tied to streaming and live content may become commonplace in the years beyond 2020 such as Augmented Reality (AR), live events, and the use of blockchain technology.
Commerce through Augmented Reality
AR is a relatively new concept in digital marketing gaining popularity in recent years. Companies are now seeking user experience services to integrate AR tools into their online selling platforms, with demand yet to peak. It is estimated that by 2022, 5% of AR used globally will come from retail. The entire AR market is also estimated to reach a market value of US $50 billion by 2024.
A successful use case of AR in e-commerce is the IKEA Place app, launched in 2017 for Apple devices. The Swedish furniture giant took this novel approach to let customers preview their products in their homes before making the purchase. It's as good as fitting the furniture in without doing the heavy lifting and subsequent return in case the buyer chooses to exchange his purchase.
Livestream Selling
Influencers are still a thing for many brands, and livestream selling is making a buzz in both the US and China, and the trend may soon also catch elsewhere. The pandemic of 2020 sent sales skyrocketing in China, but digital marketers have been leveraging the trend even before COVID-19 happened.
Several apps have made significant success with livestreaming such as Ntwrk, CommentSold, and Brandlive. Some of them have been around since 2018, and have made considerable progress in viewership and sales. Items sold on these platforms range from standard consumer items to luxury collectibles.
Mobile is fueling this e-commerce drive as influencers and celebrities join in the livestream marketing. Even big names in tech such as Amazon and Facebook have implemented proprietary livestream selling features on their apps.
This is easy to do for big retailers, but smaller businesses may have to look for a partner UI UX company to create a similar feature for their mobile app.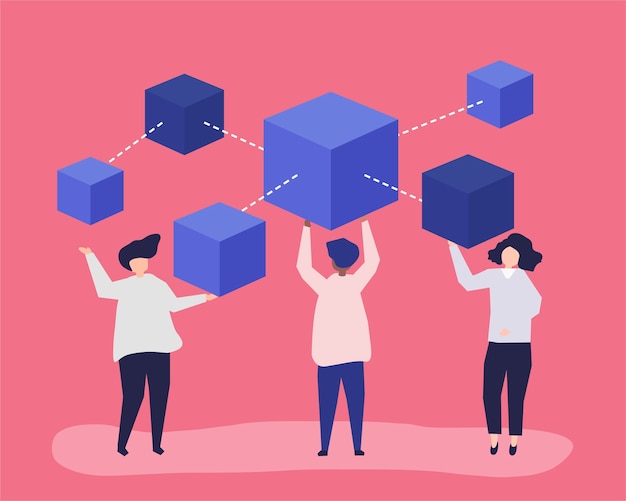 A More Efficient Marketplace with Blockchain
Despite the slow adoption, blockchain tech is gaining momentum as more businesses are starting to see the advantages of using a decentralized ledger system. Online platforms can be prone to security issues even in payment and transaction methods, and using blockchain can benefit both sellers and buyers in maintaining a self-checking, safe and transparent environment.
Blockchain also introduces new possible payment schemes such as cryptocurrencies. In March 2021, payment services provider PayPal launched a crypto feature called Checkout with Crypto in the US, allowing users to transact using Bitcoin, Ethereum, and other crypto coins. Japanese e-commerce giant Rakuten also made a similar move allowing users to exchange crypto coins for "Rakuten Cash," which is used to load up their proprietary credit card.
Conclusion
Good results take time but enjoying them shouldn't. Research and development of UX through the decades have created technologies that businesses can leverage today such as AR, streaming content, and blockchain. To compete in today's fast-paced world, partnering with a competitive tech services firm such as USER, a UI UX design agency in Singapore, can help businesses set up live tools and platforms. Interested parties may get in touch by visiting https://www.user.com.sg/contact/ for inquiries and consultation.
Latest posts by Ronaldo Amos Jr
(see all)