Mobile app development in Singapore is in full swing, with businesses and organizations building their star apps for users within the country and across the globe. There are about 6,600+ apps for the Android ecosystem created by Singaporean publishers and are reviewed by users at a rate higher than the global average.
Despite being one of the most advanced in Southeast Asia, the Singapore app market can still be considered an emerging market on a global scale. This allows more businesses and organizations to serve their customers through mobile apps. There's plenty of space to grow and customers to capture as the region undergoes heavy digital transformation.
Because of this, building an app for one's business or organization has become a necessity for those companies with a long-term vision, but don't know what kind of app will suit their business the most.
Let's discuss the three kinds of mobile apps and their advantages.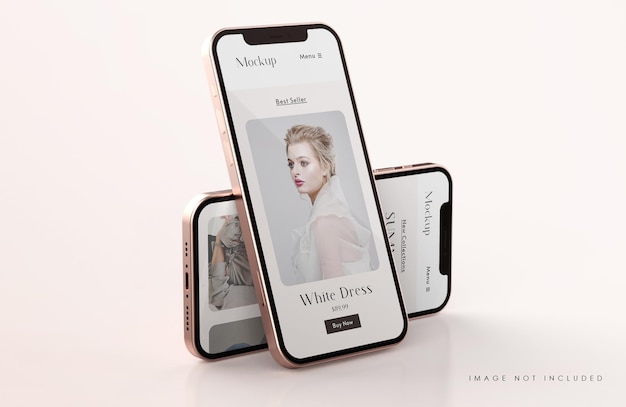 Native Apps
When it comes to speed, user experience and functionality, the best format for mobile devices are native apps. Like its namesake, native apps are written exclusively for mobile device operating systems. They also have superior functionality and interface features as they are "tailored" for mobile devices.
Native apps are accessible only through app stores and are mostly used for commercial purposes, though some companies also make their proprietary apps available through public app stores.
Several examples of Singapore-made native apps are Grab and PotatoVPN. A number of popular social media apps also use this format, such as TikTok.
Web Apps
Any versatile mobile app development company can also create apps for mobile that can deliver a similar experience to desktop environments. They are loaded through a web browser in the device and are usually written in JavaScript or HTML5.
Products that benefit the most from this format are productivity apps, Customer Relations Management (CRM) systems, and other interactive portals. Smaller companies can also benefit from the use of web apps as they are relatively less expensive to build, cheaper to maintain, and do not require installation to the target device as native apps do. Carousell, a Singapore-based marketplace platform, first launched its product as a web app.
Hybrid Apps
Combining the features of native and web apps are hybrid apps. They are web apps "wrapped" in a native "case" and therefore need to be downloaded and installed into the target mobile device. The biggest advantage of using hybrid apps is that it allows the business or organization to use the same app for many platforms, as they are built with the same code base. Like web apps, they are written in HTML5, JavaScript and CSS.
Although considered to be versatile, hybrid apps cannot compete with native apps when it comes to delivering the best experience for end-users. On the upside, they're simpler to make and faster to deploy. Some organizations use hybrid apps as a prototype for public testing and then release a proper native app later on.
Conclusion
Choosing what type of app to create for your company is an important decision in the age of digital. Done wrongly, it can end up creating unnecessary overheads, delaying your final product's delivery, or confusing your user base. It is best to consult experts with extensive experience in mobile app development such as USER, a mobile app development company in Singapore. We can also share our expertise in market research focus group, usability testing, user research, and user experience consulting to help you ensure your app satisfies your customers' needs. Get in touch with us to contact the team and to get started with your app project.
Latest posts by Ronaldo Amos Jr
(see all)