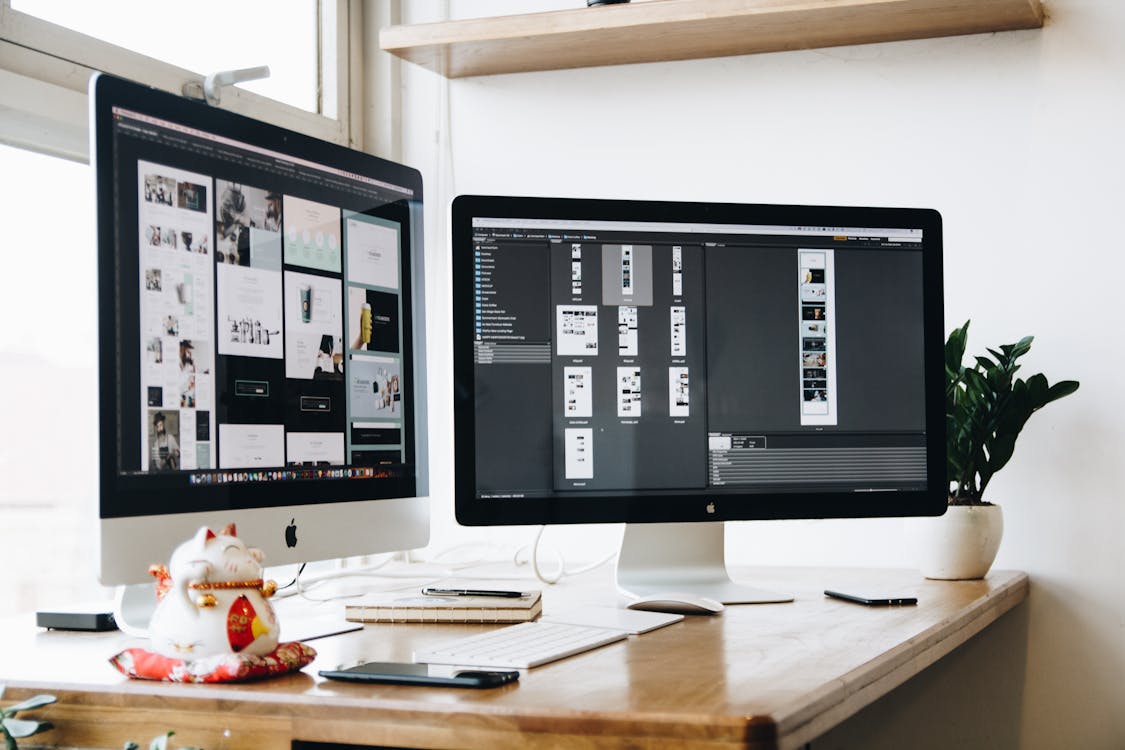 Career confusion may come at any time, age, and life status. Even some undergraduate and graduate students get confused with the career paths that they are about to take, or they are currently taking. But it isn't something unusual, especially at this age where a lot of opportunities are shaped, like the field of technology.
With the growing number of people getting confused over their career paths, some of them are capable of making something from scratch, with the utilization of technology. Basically, the combination of design and technology.
With this in mind, let's take a journey into the three overlooked signs in the web design career to further assess the possibility of you becoming successful in this said field.
Check your Hobbies!
Hobbies are frequently asked on self-introductions when classes open or during job interviews. It may be annoying to some but that is not only for your professor, classmates, or the interviewer to know but also for YOU. Now, take this moment to reflect if you are someone who likes designing your groups' slideshow presentations, and other visual aids? Are you someone who regularly visits various websites and web pages, wherein you unknowingly observe and judge its user interface and user experience?
How about keeping up with the latest design trends on video and photo editing? Well, it's also connected to web design. In such career, a lot of soft and hard skills are necessary – and to be discussed in the next paragraphs!
Soft Skills
Any detail, big or small details, is likely to be noticeable to clients. But more than anyone, it should be the web designer who notices those details and make necessary changes. Looking into every attribute, such as color contrasts and grammatical errors, is vital in web design. Thus, being detail-oriented is a necessary skill of web designers.
Second is the communication skill. UI UX design companies don't only look for hard and technical skills, but soft skills as well. Communication skill is a key to success in every career, and web design is no different. Aside from communicating with clients verbally and nonverbally, visual communication is also an aspect that is very crucial, if not, most amongst the three. It is the process of conveying information and message with the utilization of visual materials and other design elements.
Adaptability, on the other hand, is required in web design. Being updated at all times is essential in both content and design making. The taste of the clients and audiences isn't permanent, as well as the technology. Everything updates every time, which requires web designers to adapt promptly. Therefore, knowing the latest news and software is a MUST.
Hard Skills
A lot of editing and website software are available online. Some are free, while some are not, but using apps like Adobe Spark, Figma, and WordPress can be helpful—utilizing such can greatly help in developing your skills, whether it is meant for leisure, academic, or professional purposes.
Apart from the actual designing is the coding part of web design. HyperText Markup Language or HTML, and Cascading Style Sheets, abbreviated as CSS, and many others, are the coding languages that construct the web browsers, pages, and sites. Coding is done mostly by web developers and/or their agencies, but several web designing companies in Singapore also look for that skill. Knowing a bit more about this field will indeed be beneficial in the said career.
You Know Yourself More Than Anyone
The things that you do to entertain yourself and the things that you do at work or school could be the signs that you are looking for in your career. Everyone has their timelines, as well as their own characteristics and skills that build them up.
Hence, think of those things that might also be your skill and key towards web design. You may also look for available careers under web design because you might not notice, but something might catch your attention.
If you love design as well as your style, then why don't you give it a try? You may also approach a user experience design agency with web design experts available online, or have an internship first to get immersed in the experience and to collect supplementary help and support.
USER highly encourages interested audiences to embark on a journey in web designing, as this has been a part of the nation's drive to digital transformation. With our experience, we believe that we could be able to contribute to the economy through our willingness to help small businesses and individuals. You may consider connecting with us, for us to guide you in this journey.
Remember, it is never too late nor early, future web designer!
Latest posts by Ellaine Villanueva
(see all)