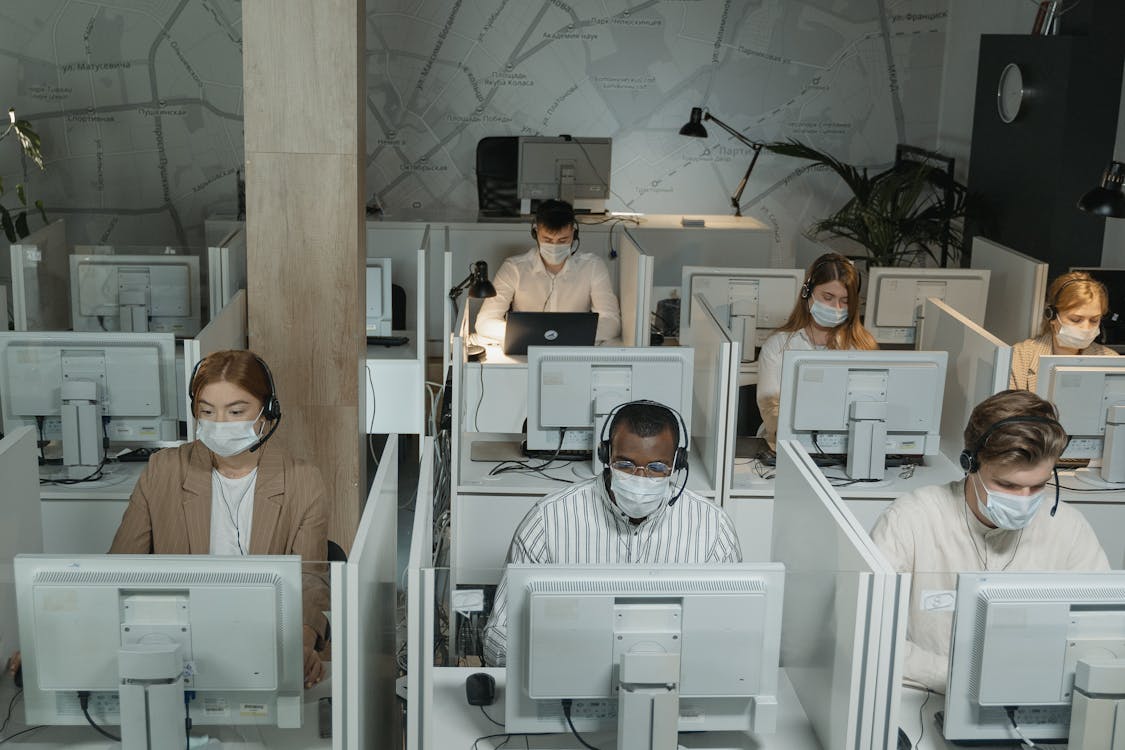 The word "digital transformation" may seem like a new term for most of us, but in Singapore, it has been around for quite some time already. Digital transformation is the process of using technology to turn things electronic, be it e-payments, e-meetings, and everything that can be converted from manual to digital to ease up the process and capitalize on data.
Even before the COVID-19 pandemic started, Singapore's government has been pushing for the digitization of companies as well as providing co-funding to help companies with their process of digital transformation. Singapore has been at the forefront of ASEAN countries in terms of innovation and even ranked as Asia Pacific's most innovative nation in 2020's Global Innovation Index, a title that they have retained for seven consecutive years.
One of the most basic things that a company should have in this age of technology is a functional website. If your business cannot be searched online, then it poses serious problems to your company including lack of trust from potential customers as they cannot verify your credibility, lack of access to communication, and missed out marketing opportunities to promote your latest products and services. Due to the demand in Singapore of turning business digital, we can expect that a web development company in Singapore will be more experienced and dynamic in providing technological solutions to the market. An industry that will most likely benefit from this development would be the tourism industry.
With everyone either locked in at home or going out only for essential business, we are forced to use the internet more and access everything online. How can we drive business in an industry wherein physical interaction is the norm? It might take a long time before we can go back to the annual travel fairs to get the best travel deals or go to the airports to have a spontaneous trip. Imagine how many potential customers are being lost due to the lack of a functional website. What things should we consider in developing our website? How will it create a different experience for travel enthusiasts?
A FUNCTIONAL AND USER-FRIENDLY WEB DESIGN MAKES THEM STAY
Web design is important as this determines whether a potential customer will stay in it to find what he/she needs, or they will forever be a lost customer because they cannot navigate their way through the website easily.
Because of the pandemic, Star Alliance, the world's largest aviation affiliation, decided to create a Travel Information Hub on their website to help its member airlines' passengers travel hassle-free with access to complete information regarding the measures posted by their target destinations. The hub became an essential provider of travel needs in all stages of a traveler's journey.
EASIER COMMUNICATION MEANS LESS WONDERING, MORE INFORMATION
Having a website that aids in communication between you and your customers creates leverage to your business. Customers can easily reach the company through their email address or any contact information provided on their website. Most of all, if information are easily laid out, there might not even be a need to contact you anymore.
ACCESS TO INFORMATION
Based on the research paper by Azdine El Maazouzi entitled "The Impact of Official Tourism Websites on the Destination Image: The case of Morocco", it is said that "the official tourism website can be used as an essential promotional tool to help tourists gain rich information to improve the destination image." This means that having a website makes information about a destination or your product accessible which influences the decision-making process of the potential tourists. The image of your products and services can be determined and built through your website. It will also be easier to update your customers on the latest information about your business.
IMPROVED BUYING EXPERIENCE
A website is not there just to provide information and communication, but to drive revenue for the business, too.
There is no need to wait out this pandemic just to continue business. There is a way where people need not to go to the hotel or ticketing office to purchase a ticket or reserve a room. Before, websites were there for the purpose of providing information, but now it can also be a tool to generate revenue. Since the digital product is intangible, and sells the experience itself of flying in an airline or lounging in a cruise ship, staying in a hotel, or experiencing the diverse culture and history of a destination, the tourism industry has to make a way to keep these accessible to the public online to be consumed offline. With just a tap to purchase on the company's website, customers can purchase the products and services right out of their laptops or mobile phones. This has been made evident by the growing business of Ctrip.com, a travel portal based in China.
KEEPING TRACK OF DATA THROUGH THE WEBSITE
Imagine the difference between phone call inquiries or walk-in office inquiries and website visits. You do not get to keep track of the usual inquiries or time a customer visits your establishment, but with a website as a tool, you can get a better understanding of your customer's behavior. This is a great way to support your sales and marketing efforts. You can better curate your offers and improve with more information on the preference of your customers.
CONCLUSION
If there is one thing that the pandemic is pushing everyone towards is probably digitization. There is no other way for businesses to survive, but to adapt to these changes and make everything paperless and accessible online. For the tourism industry, travel information is the most important thing that is being considered by travellers and business owners should be able to provide instantaneously. Developing a website that is informative on the new travel regulations, announcements, promos, can definitely help travellers decide on where they should go, which hotel or airline to book, or even let them dream for their next travel getaway.
If your business is part of the tourism sector and you'd want to find out more relevant features which could be added to your website, reach out to us at https://www.user.com.sg/contact/.
Latest posts by Sophia Kimura
(see all)