SINGAPORE – UI UX design and digital transformation leader User Experience Researchers Pte. Ltd. recently celebrated the year's end with an annual Year-End Party (YEP). This year, employees from USER SG and its affiliate companies took a festive tropical theme for the yearly party in light of their numerous achievements this 2021, held in virtual space across its Singapore, Vietnam, China, and Philippine branches.
"We have all worked hard this year, and it's evident in the growing trust of our clients as we continue to embody the USER corporate values – Unity, Service, Excellence, and Responsibility. I am glad to share joyous moments such as this (YEP 2021) as we at USER are in essence, also a family," said Qiu Yuanfu, Founder and CEO of USER.

Big on Fun, Big on Entertainment
In line with the unstoppable growth and the team's strengthening community spirit, the YEP organisers chose a flourishing luau theme for the event. The festive mood was completed with tropical and floral music and motifs, generous giveaways, and lively entertainment.
YEP 2020's U Got Talent was the highlight of the party. And to continue the tradition of showcasing the employees' talent and creativity, the grand talent showdown this year was a Lip-Sync Battle between five groups of combined departments: The Front Men (PMs, BAs, UX Researchers), The Police (Video Analysts), The Players (Developers), The Guards (QAs and Designers), and The Suit Men (Admin, HR & Finance, Sales & Digital Marketing). Judging the competition were five representatives from clients, who were also the event's guests of honour.
After a quick deliberation by the judges, two groups received the highest scores that a tiebreaker was needed. The judges picked The Front Men group as the winner for their rendition of Rihanna's "Umbrella," Black Eyed Peas' "Let's Get It Started," and a few other hits. The winning team and runner-up received a cash prize of 280SGD and 200SGD respectively.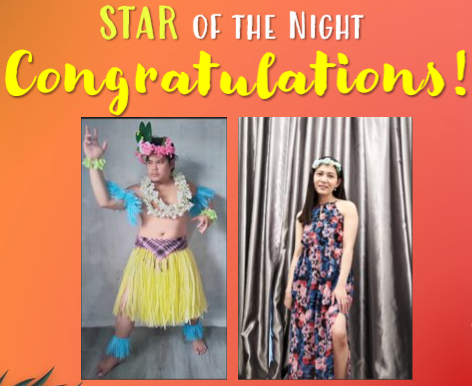 The night would not be complete without the annual Star of the Night award, which is given to the best-dressed male and female associates who submitted a photo of their whole getup in line with the event's selected theme. The awardees were Genesis Torotoro (PH) for the male and Erika Pascual (PH) for the female for YEP 2021. Each winner received a cash prize of 20SGD.
Aside from the event winners, USER SG also recognised exemplary employees who best lived out the company's core values in its annual "U Awards" ceremony. Winners will receive a commemorative plaque for their achievement.
Games and Raffle winners
On top of the annual performance and dress-up awards, the YEP organisers also held an interesting game for employees called "Which Country?", a quiz game where the top three winners were given special cash rewards.
Winning the battle for top scores were Manan Mahasyah (SG) with 16,448 points as champion, followed by Bryan James Garcia (PH) with 15,751 points, and Diana Alarcon (PH) with 15,410 points.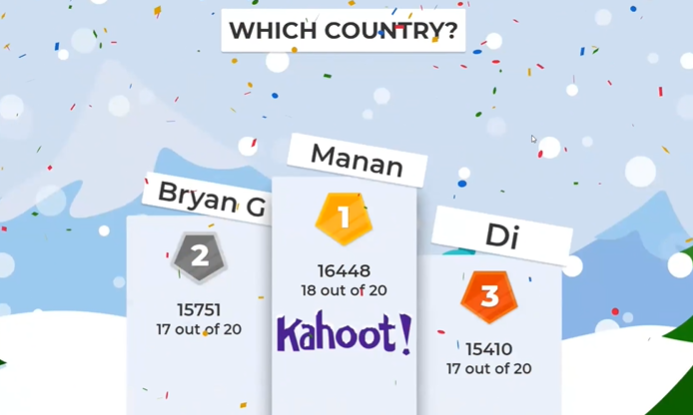 In between the fun games and entertainment spectacles, raffle draws kept up the excitement for the online attendees. Lots of prizes were given away during YEP 2021, with 10 minor raffle prizes, three major prizes, and one grand prize.
Winning the minor draws were Diana Alarcon (PH), Prestine Dela Vega (PH), Ana Pajemolin (PH), James Villanueva (PH), Gin Lu Zheyi (SG), Jeffrey Brylle Fontanilla (PH), Laird Duzel Vidal (PH), Law Wai Hong Dornam (SG), Billy Joe Astilla (PH), and Thomas Joseph Samson (PH). Some of the prizes included items such as Bluetooth speakers, earphones, ultrasonic cleaners, smartwatches, and more.
For the major prizes, Marvic Dollentas (PH), Joan Jimenez (PH), and Anna Kamille Blanco (PH) won the lucky draws. Among their choices for claimable prizes were a smartphone photo printer, instant pot, microwave oven, massage gun, air purifier, or a Polaroid.
The lucky recipient of the grand raffle draw was Maria Blanca Cabria (PH), who can choose from having a laptop, smart TV, Nintendo Switch, VR headset, or an iPhone 13 mini as her prize.
Cheers to Thriving Wins
With its non-stop gains stemming from well-executed technical direction and marketing strategies, the company is enjoying its waves of wins and took a short break with YEP 2021.
"I'm proud of everyone in our company for working so hard this year. Working with a mostly-remote setup isn't easy and communication can be challenging sometimes. Despite difficulties like this, we managed to unite our efforts in serving our clients and delivering beyond what was expected, creating this monumental growth for us this year," president Qiu says.
Growing in abundance from the seeds of the previous years' successes, USER once more reached new milestones in its history with new clients, dozens of newly-hired talents, and completing more projects than anticipated. From its humble beginnings of a few associates, the company now has over 150 employees and is poised to expand even more with new job openings across its four country branches.
Latest posts by User Experience Researchers
(see all)