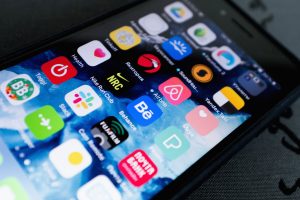 Keeping a fan-favorite app from promotion, download to experience or checking out seems to be quite a lot of work, but achievable at the same time. Sometimes, the definition of a successful app comes from how the brand carries the digital product into play, which helps produce influx in sales. Best-loved apps of today possesses a responsive, practical yet unique user interface. Apps like Instagram, Facebook, Snapchat, and others have conducted extensive research in order to understand their user's behavior and develop a successful product, which could reach the expectations of their users. Favorable outcomes for an app can depend on this type of research, and the final version for a user's experience can make or break the success. Users are currently demanding and expecting more to an app when they decide to download one. Ultimately, it is mostly about how your app is liked and used by people. It could also be about how the app helped the brand be promoted and generate more sales, but where does one start with their journey in creating a great user experience? Below are three tips that can help steer an app developer in the right direction for success.
Try making your app navigation better.
Navigation is one of the most essential part that contributes to the whole user experience design. In order to have users stick to your app for as long as possible, it is very important that the navigation is easy, fast and smooth. Assure you have quality over quantity of features within your app. Filling your app with unnecessary features may reduce its speed and disrupt the user experience if it is not perfected. Take it slow and ensure that the user experience is great instead of rushing features that can hinder the UX.
Enhance the consistency of your app design.
The user interface design needs to be consistent to assure the users that the app is functional. Optimizing the full use of the app is recommended over a non-traditional design that can complicate things, and cause users to rather ignore the app, or worst, disable or uninstall, because it is always the brand that is affected in the end — its reviews and patronization. It is important to be unique, but make sure that if you are using non-conventional app designs, it is still easy to follow, and you are still able to maintain consistency to create loyalty among users.
Incorporate more interactive designs in your app.
If you incorporate more interactive designs in your app, then your users will more likely fall in love with the features and overall experience because of its uniqueness and great interface. Focusing on better interactive designs will encourage and motivate designers to pay more attention to creating amazing web interfaces in the process.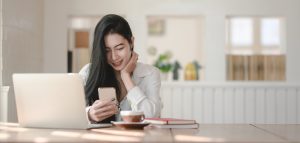 Being Ahead of the Game
While others are trying to be unique in their own possible way, keep in mind that the main idea of apps is to provide convenience through representing the brands and its items or variants. Prioritize quality when looking at apps and thoroughly immerse yourself into the experience to make further adjustments and development more filtered and justifiable. Keeping balance in everything, especially when marrying interface and experience, could be one of the reasons behind the increase in your app download and retention.