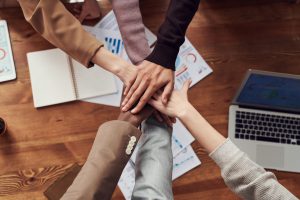 You are in need of a website to promote your product or service, right?
You are hesitant about deciding on a website design company, right?
Let these factors and tips help you decide.
Find out how to choose the best website design partner for your company.
Typically, a company can design their own website to advertise for their products. If they have an extensive design team, they can do this job even without the help of a partner. But ideally, nowadays, most businesses do not have the ample resources for manpower and finance, so they must look for a good design company or a developer-partner to work with. With that, one needs to think and search thoroughly and carefully to find the best website and app design company for his/her products/services.
Firstly, one needs to determine the current needs of the market and how it should solve those needs. If you want to deploy and maintain your website for a long time, it is ideal to partner with a website developer agency to help keep your website up-to-date in its best quality. Otherwise, you can hire web design employees to help you create your website in the meantime if your demand is simply to introduce the information of your business and product. The thing is, you will prepare the content and arrange the parts of your site by yourself. Therefore, you have to think and decide on the duration of your progresses, then decide upon a more suitable option between partners and employees. This is the most important step when you start creating a new product or service.
Next, after having clearly the purpose, the second step is to research and choose suitable partners for your progress. Today, there are many design companies on the market which leads to difficulty in choosing a good website design company. You can find those partners through the internet, or sometimes, search from your competitor's websites regarding who their trusted partner is.
Lastly, from that, you could inquire about the searched agency's packages and portfolio. You could also look into the profile and rates of the trusted agency of your competitor. Besides, you need to pay attention to read the list of jobs and the cost and packages they offer. You have to consider that those professional designers already have ideas like the ones you have, or even more functional ideas, and the worst, their ideas do not fit at all. The website does not need to be designed too complex or brilliant, you only need to have a simple website, but you and your partner/employee must ensure that it will have full of information that businesses want to advertise for their customers.
Moreover, the experience of those design companies is also very important when you decide on cooperating with them. Most directors still want to choose partners who have an extensive background about designing. Some then opt to have quality of the experience and just stick to a corporate brand design. It is still up to how the business owners are going to align with the business objectives and goals, and strategize keep hold of the budget at the same time.