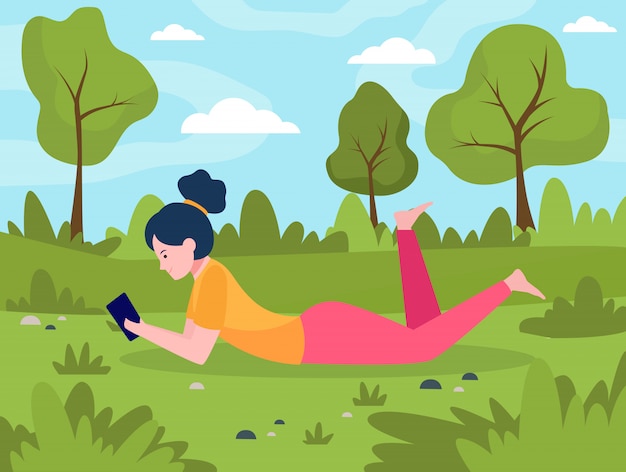 Technology is looking forward to a post-COVID-19 world. For competitive design agencies such as User Experience Researchers, a web designing company in Singapore, it's about being aware and ready to leverage new and upcoming trends.
There's no question that COVID-19 created a lasting impact that will shape the present and future for decades to come. Governments and organizations both learned a lot with this sudden twist of fate that led to the urgency of development in both technological and human aspects. Lockdowns and emergency protocols swiftly delivered the key message that successful leaders heard and responded to immediately: "adapt and overcome."
Surprisingly, some developments have already been progressing a lot even before the 2020 pandemic, such as machine learning, and evolving AI and algorithms. Institutions and companies that took advantage of enhancing their digital capabilities and systems before the pandemic experienced the benefits of these innovations.
The coronavirus situation fueled the need to rethink the future of the web– a self-improving, adaptive, and human one.
Transition into a virtual world
In the early months of the pandemic, many governments did what was considered the quickest and best way to prevent the spread of the virus: Lockdowns. Isolation proved to be a wise choice in preventing catastrophic loss of life, but at the cost of the economy. Major industries suffered heavy losses, such as aviation and energy.
Thankfully the stability of the internet provided the most effective solution: the expansion of the virtual world. Increased web development services enabled everyone to leverage on remote work, cloud-based computing and management, and vastly improved communication.
Virtualization empowered humanity with a digital world that provided everyone with opportunities for success. For the business sector, the virtual office is fast becoming the norm. The model proved cost-effective, much quicker, and efficient in whittling down numerous tasks. Enhanced AI and better management tools are now helping organizations across the globe improve everything from production to profit generation.
Mobile devices are also becoming the new outlet for education, entertainment, government services and even healthcare. The convenience of accessing crucial information drove the need to create mobile app-based products. According to a Comscore report, 87% of mobile users interact with apps more than directly on the web, which rounded up only to 13%.
The launch of 5th generation wireless standards (5G), VR and AR advancements for apps, and distance healthcare (or "telemedicine") with portable web-linked devices will gradually make virtual setups a standard in the future.
"Humanizing" the web
Before the pandemic, the digital world proved a confusing jungle to learn navigating in. Digital transformation strategy consulting peaked in the years leading up to 2020 as leaders sought to make digital look friendlier for their project planners and managers. Likewise, in the eyes of the everyday man, the web was a daunting frontier to explore.
Developers and digital think-tanks are easing this struggle with vigorous improvements to responsiveness, stricter use of data, and AI-assisted interaction such as automated chatbots. Natural Language Processing (NLP) is exponentially improving and becoming a default technology in modern devices. It has come a long way since the first iteration of Siri in Apple phones and Google's voice assistant.
Governments are now also showing interest in technologies that can mitigate future problems. Successful implementation like Estonia's intelligent use of its robust digital backbone gives them and private businesses confidence in future-ready digital inventions.
Simon Collison, co-head of digital design conference New Adventures proposes a forward-thinking way that hinges on human creativity: Speculative Design. It is in some ways similar to scenario planning, but Speculative Design is more geared towards design systems.
"Instead of the current trend of inward-focused design systems, it [speculative design] banks on outward perspectives scanning for systems in conjunction with human life. It's a path that's inclusive and ethical, utilizing designs that may prevent harm or further better living," he says.
Simplicity and sustainability
In the end, progress is about making life easy. For this reason, simplicity and sustainability are two factors being incorporated not just into systems design but also web design and other fields. Remote work is bound to complicate labor management, so employers and their decision-makers should rethink the way they run things. The costs of mismanagement in times of crisis can create industry-disrupting effects. Thus, the goal post-COVID-19 is to simplify the way things are done and make them sustainable enough to build resiliency. It simply isn't good enough that designs are efficient; they have to be tough too.
When resilience comes to mind, the question of security also comes into question. Even amid the pandemic, cyber-attacks plagued people and organizations alike, trying to find vulnerabilities to exploit.
With more people and data made available online, attackers also stepped up their game. If a user needs to think up of personal ways to keep his data safe while using an app, the app loses value. Developing secure data frameworks then is like equipping your app with a face mask – it is basic protection against web users with malicious intent.
Conclusion
The world might have plunged in the year COVID-19 wreaked havoc on human activities, but the persistence of human ingenuity through digital efforts proves the world can be better. Brilliant use of innovative design and development trends will surely usher in a new age of growth.
Having a future-forward vision is necessary to harness the potential of hundreds of tools available today, and you will need help. Web development company, USER Experience Researchers Pte Ltd is a Singapore-based user-centric firm leveraging new technologies for the post-pandemic world.
For more information, you can reach out via https://www.user.com.sg/contact/
Latest posts by Ronaldo Amos Jr
(see all)