As of May 2021, there are over 7.8 billion people on the planet. Out of the 48.33 billion people who own a mobile phone, 3.8 billion of them use a smartphone not only to access the Internet, send texts and make calls but to also play games, and most importantly, use apps.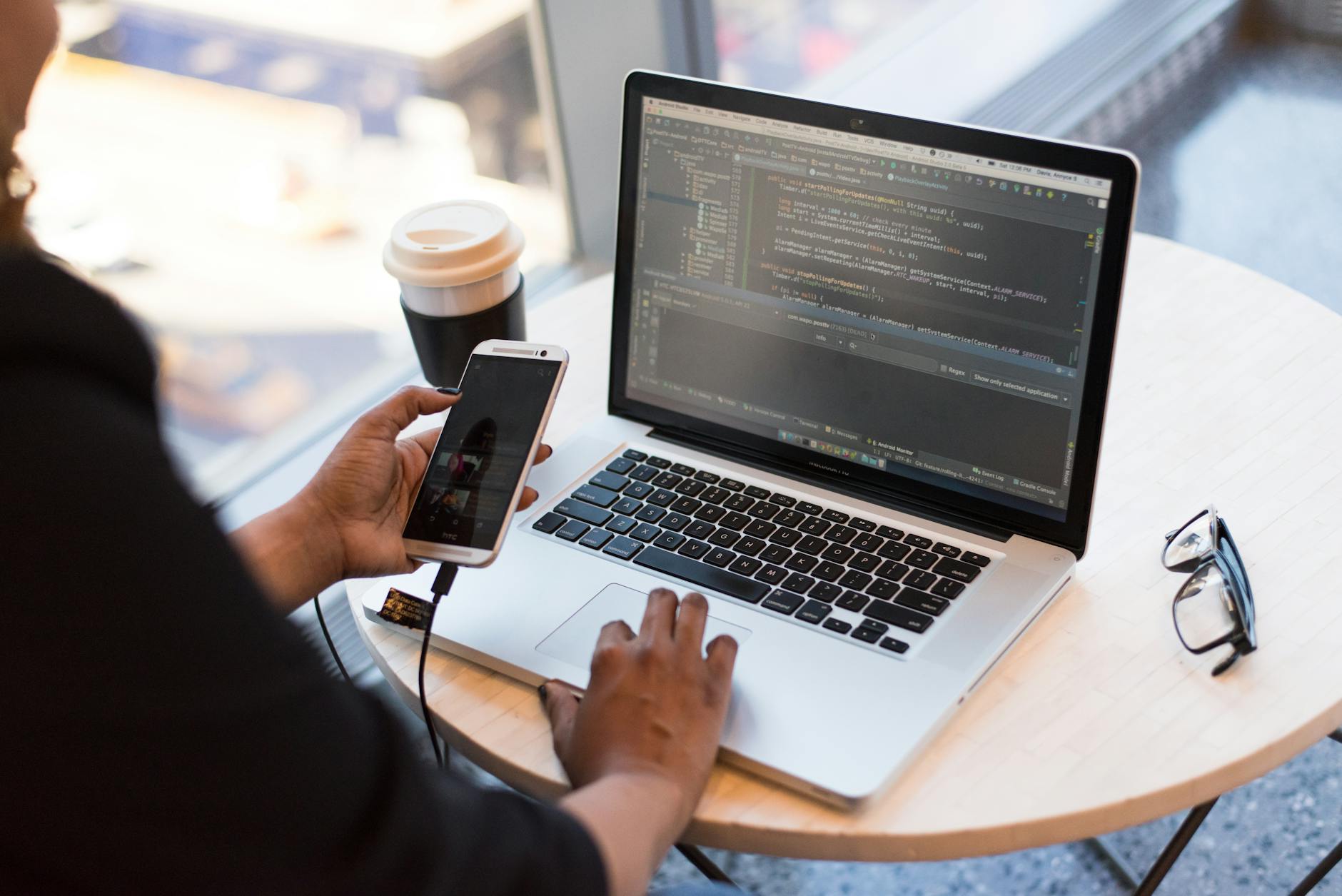 In the digital age, mobile has revolutionized the way we do business. Its popularity rose mainly due to the convenience it brings to telecommunications and social media networks, but soon started to include e-commerce, public services and businesses. While numerous large businesses view mobile – mobile applications in particular – as a great opportunity to stand out from the competition, small and medium-sized enterprises do not. This begs the question for SMEs, "Is it beneficial to invest in mobile app development today?"
Reasons to Convince You that Mobile Application Development is Worth-It
If you've scheduled a quick call to a mobile app development company, then that's great because you're only steps away from developing what might be the next popular app on Apple's App or Google's Play stores. However, if you've already talked to one or been meaning to schedule one but are not entirely convinced that this is the right move to make at the moment, then this article is for you.
Here are a few but noteworthy reasons why now is the best time to invest in app building.
1. Improved Customer Engagement – If your business has difficulty reaching clients lately, why not give mobile apps a try? Most have access to a smartphone readily and if your business has an application, you can send content to your audience and they can easily reach you. This helps improve your relationship with your consumers as well as reach them effectively.
2. Global Reach – With almost everyone having Internet access, it's no surprise that most of online traffic comes from mobile devices. This goes to show that if you don't have a mobile app right now, you are missing out on a golden opportunity to be more accessible to customers and increase both sales and revenue. Turning your mobile application development idea into reality can help increase your potential for growth, market expansion, and global reach.
3. Increased Sales and Revenue – Providing customers with a seamless, all-in-one experience as they browse and shop through your mobile app makes the purchasing process a lot simpler and more convenient. The easier they can complete the purchase, the more sales you gain. Other things to do to increase business revenue are possible app monetization strategies such as in-app purchases, in-app advertising and so on. You can discuss with your choice of a mobile app development company in Singapore or other tech hubs to have a better idea.
There are plenty more reasons that should be enough to convince you that app building is the right move to make today more than ever.
Considerations when Developing an App for Personal or Business Use
While many mobile app development Singapore or Vietnam agencies will vie for your attention and business, it's essential to go with one that has a proven track record of delivering digital products that have the right features, are user-friendly and secured . The current demand for application development is astonishing, but it's a given knowing how it can help drive customer interaction, more sales and revenues and so on.
It might be tempting to go with one offering the cheapest price on the market, but a lot of things can go wrong – leaving you with a finished but faulty, or unfinished, mobile app that require improvements, more money and time, and so on
Who are the Top 5 Mobile App Development Agencies to Possibly Work With?
Surfing through search results or lists of the best mobile app development companies can be overwhelming. With numerous choices, it can be an arduous task that will only end once you hired which one you believe is the perfect partner. Hence, we made it easy and compiled the most competitive app developers worldwide in no specific order that you can partner with for your next app project.
Company Name: Hyperlink InfoSystem
URL: https://www.hyperlinkinfosystem.com/
Established: 2011
Services: Mobile App Development, IT Services, Web and CMS Development, E-Commerce, TV App Development, Mobile Game Development, Blockchain Technology
Description: Headquartered in India with multiple global offices, Hyperlink Infosystem is recognized as one of the most notable providers of IT services. With a team of in-house experts, the company offers custom-made solutions based on the clients' expectations and the product to be delivered at specified times at reasonable rates.
Company Name: Frontline Mobile Pte Ltd
URL: https://www.frontline.com.sg/
Established: 2010
Services: UX for Mobile App Design, Big Data Analytics, iOS and Android MobileApp Development, e-Commerce & Web App Development, Front-End Development, IT Outsourcing
Description: Frontline Mobile Pte Ltd is one of the first companies to offer mobile app development in Singapore. Using the most advanced, cutting-edge technology, this app maker has been creating user-centered products in Android, iOS, web and cross-platform. Their team of designers, developers and software engineers is dedicated to producing top-quality apps for local and global clients. The app development cost varies as it depends on what you need and look for in the mobile product. You may request for a free quote estimation.
Company Name: Mercury Development
URL: https://mercdev.com/
Established: 1999
Services: Web Development, Mobile Development, Desktop Development, Staff Augmentation, IoT/Emerging Tech
Description: Mercury Development has been developing apps for their clients since 1999. With a team skilled in research, design and development, test and deployment of customized applications, clients can reach out to them for multi- and cross-platform projects.
Company Name: The NineHertz
URL: https://theninehertz.com/
Established: 2008
Services: Mobile App Development, Web Development, Game Development, Digital Marketing, CMS & ECommerce, etc.
Description: The NineHertz specializes in helping business owners craft their business and make it profitable in the digital era. Offering all types of web and mobile development and other services to clients, this company have been completing and delivering projects since 2008.
Company Name: Algoworks
URL: https://www.algoworks.com/
Established: 2006
Services: Mobile and Web App Development, SaaS Development, Blockchain Development, etc.
Description: Algoworks is one of the leading IT service providers in the world. Based in India and with offices in U.S.A. and Canada, its global reach allows it to serve customers from the Middle-East, Europe, Asia and other countries. From mobile app development to software product engineering and others, their technology experts complete one successful project after another.
It is safe to say that the world has gone mobile, and there's no sign of it turning back soon. If you're thinking that your business is in a different industry and you don't need an app, then might as well reconsider or think it through again. Suffice to say, mobile applications have been useful in keeping old and loyal customers, and attracting new customers. Businesses, especially small and medium enterprises should consider tapping into the app market and reaping its benefits for their business. Now's the time to get in touch with your choice of mobile app development company and start your app building journey.
Latest posts by User Experience Researchers
(see all)